Safeguard your precious pets while away from home
Petcube helps you stay connected to your pets
✓ Accompany your pets anytime, anywhere
✓ Prevent pet loneliness and anxiety
✓ Get peace of mind in case of emergencies
PROTECT YOUR PET TODAY
1-Year Product Protection
45-Day Happiness Guarantee
« Delivers more than your average home security camera »
« Capable canine companion for when you're not home »
« I got a Petcube and mylife will never be the same »
WHY CHOOSE PETCUBE
7 Reasons Why Pet Parents Love Petcube
1. Peace of Mind for Your Pets
Stay updated with real-time smart audio & motion alerts in case of emergencies.
2. Stay Connected Anytime, Anywhere
Be a click away from your pets to say hello and soothe them with natural, life-like sound.
3. Prevent Loneliness & Anxiety
Keep your pet company while you're away from home for long hours for work or travel.
4. Spy On Your Pets 24/7
Watch your pet live with a sharp 1080p HD video at a wide-angle 160° view.
5. See Your Pets Clearly At Night
Night vision mode let you observe your pets clearly in pitch dark up to 30ft away.
6. Best in Durability & Design
Petcube Cam is made of high-quality hard plastic to be entirely pet‑proof.
7. The Smartest Pet Camera
Powered by AI-technology to be your pet's all-in-one smartphone and robotic nanny.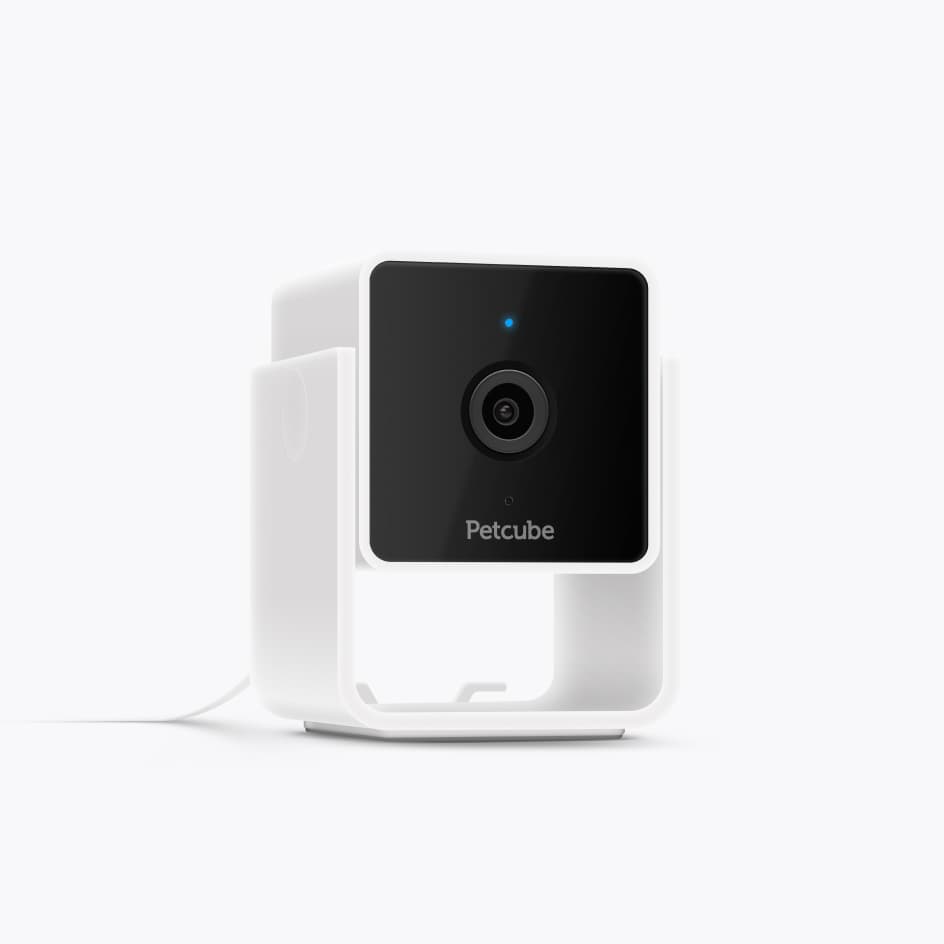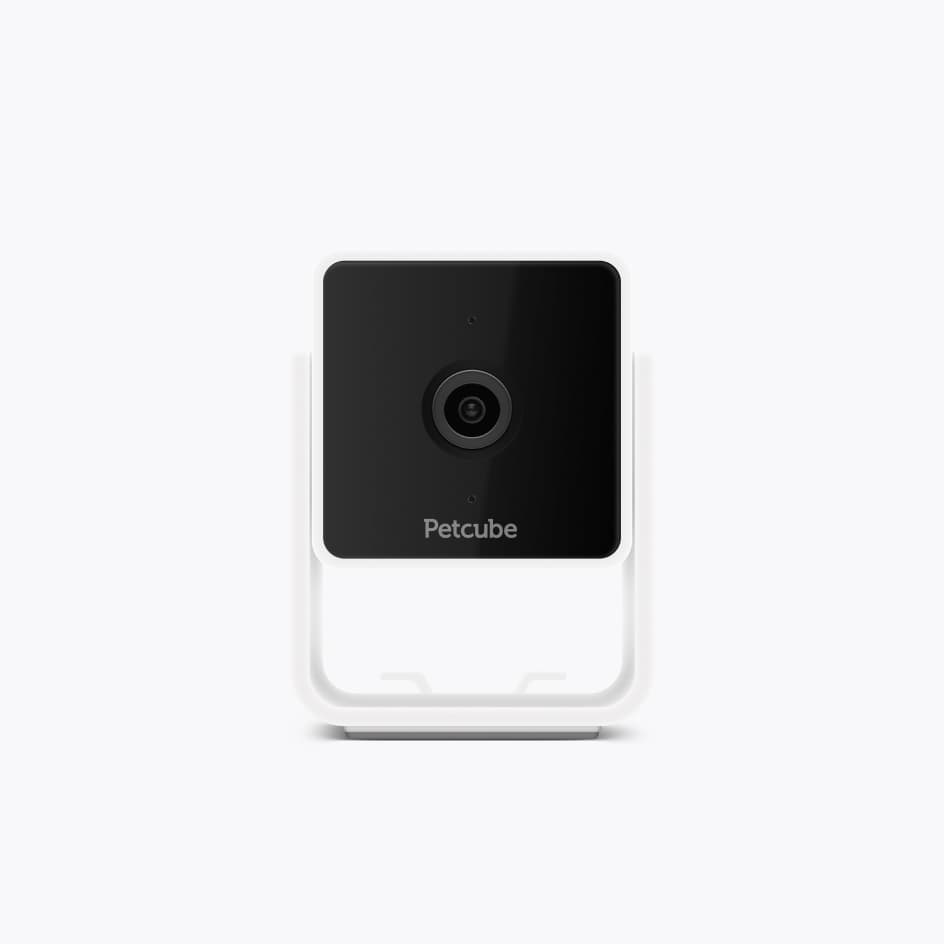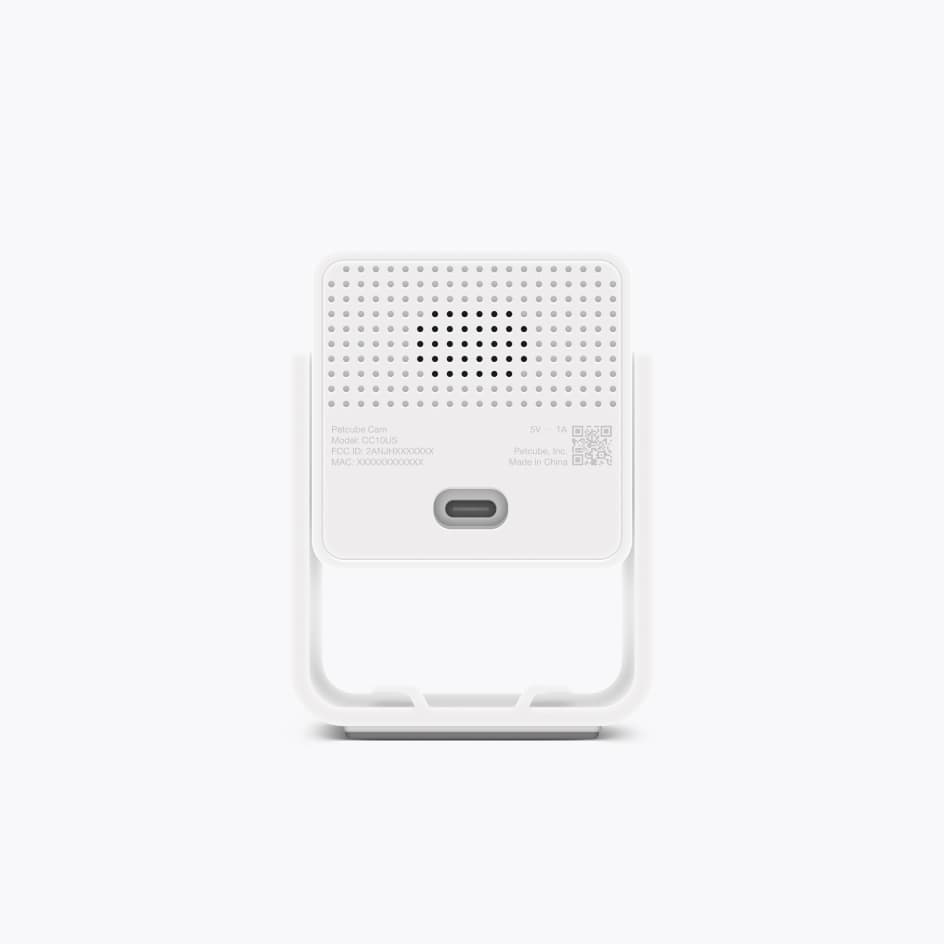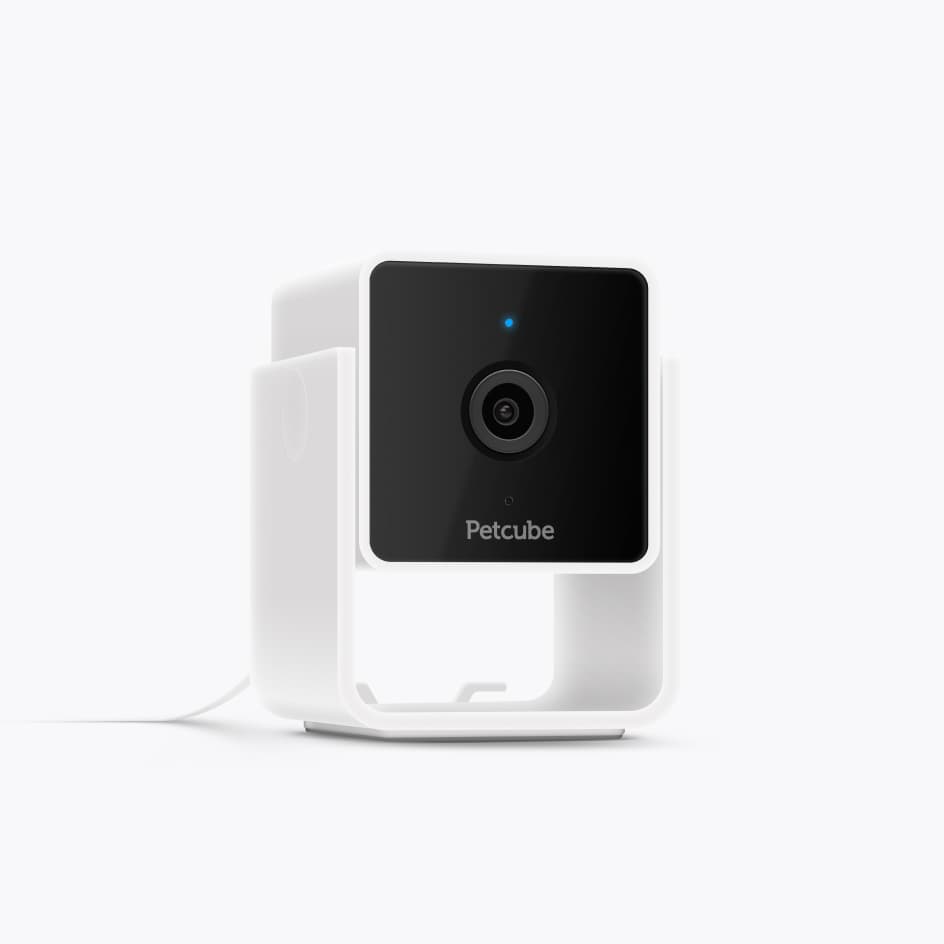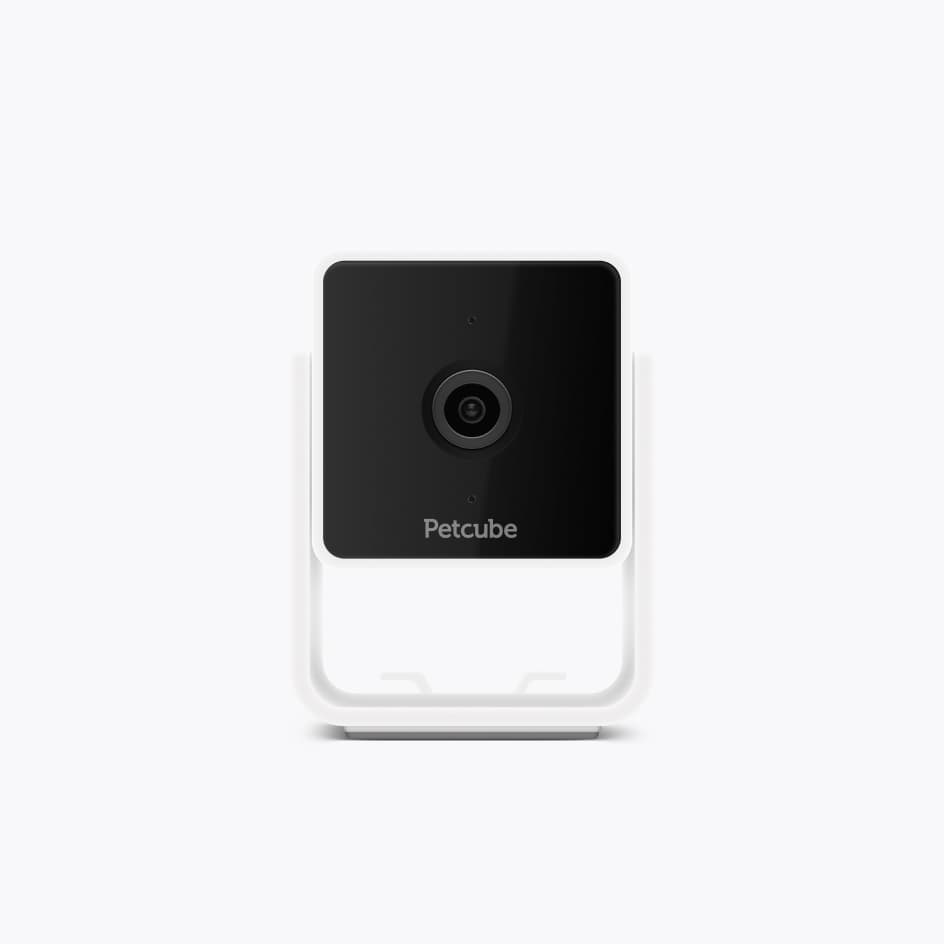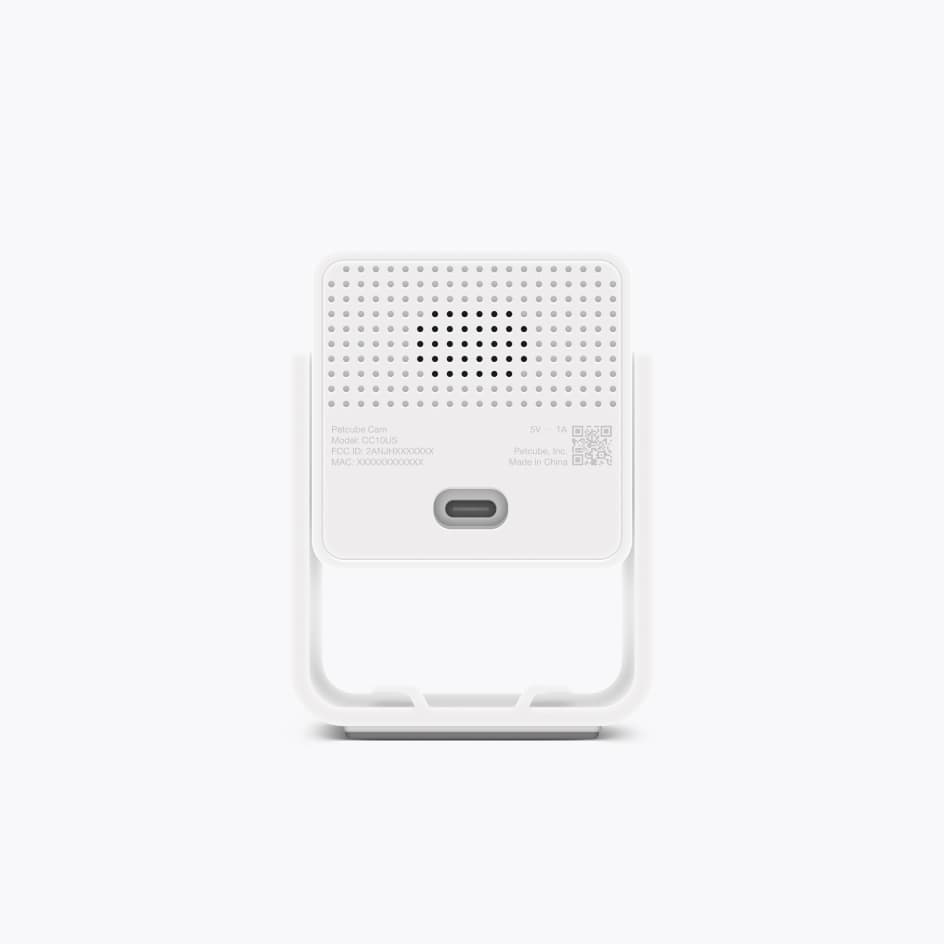 Petcube Cam
Bestselling 1080p HD pet camera with 2-way audio and a 110° lens
✓ Wide-angle view and HD video for ultimate monitoring
✓ Smooth two-way audio to hear and speak
✓ Crystal-clear night vision
1-Year Product Protection
Wide-angle view and HD video for ultimate monitoring
Cam delivers a sharp 1080p HD live streaming video with a 110° wide-angle view for full-room coverage. For details, see up close with 8x digital zoom.
Smooth two-way audio to hear and speak
Say hello, soothe your pet, or prevent destructive behaviour. Cam provides a natural, life-like sound for your pet to recognise your voice.
Crystal clear night vision
See things clearly up to 30 feet in pitch-dark. The camera will auto switch to night vision in low light and no light conditions.
PETCUBE CARE
For Extra Peace of Mind
Petcube Care is an optional subscription service which provides extra security to your pet and home with video history, smart alerts, and pet care perks
Get alerts that matter
Get notified in real time about potentially dangerous events, with audio recognition of barking and meowing, and the ability to tell the difference between pets and people.
Never miss a moment
Triggered by sound and motion detection, Petcube Care captures your pet's activities, so you can enjoy cute moments, or catch them red-handed.
Secured Cloud Storage
30-second clips of your pet are stored securely in the cloud, protected by 256-bit AES encryption. Privacy is our top priority.
ONLINE VET
Connect With Licensed Veterinarians Right from the App
Get answers to health, behaviour, and nutrition questions about your furkid in minutes with the additional 24/7 Online Vet subscription.
24/7 year-round assistance for Petcube Cam users
Pet parents can chat live, share photos and videos of their pets taken either with their smartphones or via Petcube cameras.
SMART CAMERAS COMPARED
Petcube vs. Competition
HEAR FROM PET PARENTS
Why They Love Petcube
All-around EXCELLENCE!
I absolutely LOVE Petcube! I'm gonna buy two more for our other living room! The quality is superb and I love that I can record videos and take photos of my furbaby Gigi when I'm not home. The night vision is insanely amazing too. I don't have anything bad to say at all — excellent device, and EXCELLENT PRICE! Thank you Petcube! Keep making quality products and thank you for keeping prices reasonable!
My best thing I've ever purchased
This is the best thing for my puppy,, I work really long nights at work and I don't get off work from a night shift till 1-2pm the very next day. I ordered these puppy cams so I could be a lot more at ease when I'm working. There's a setting where I can talk to him right through the app so he can hear me. It's also motion sensitive so if he's running Aron the house get into stuff the app will alert me. I feel much saver with these cams and my puppy being alone.
Awesome product!
This camera is a must have. My cats adore this camera and try to get my attention though the notifications and when I check in on them they are seen watching the camera waiting.
OUR MISSION
Connecting pets to the internet and giving them a voice
In 2012 the first Petcube prototype solved anxiety for a Chihuahua pup. Today Petcube connects hundreds of thousands of pet parents to their furry companions. We enhance pet care through technology and help understand animals better. Pets are family and they deserve our best effort.
Read more
The ultimate peace of mind for you and your pet
GET PETCUBE NOW
1-Year Product Protection