Regular price
$148.00 SGD
Regular price
$248.00 SGD
Sale price
$148.00 SGD
Unit price
per
Sale
Sold out
Smart HD pet camera with treat dispenser, 160° lens, and 2-way audio
Wide-angle view and HD video for ultimate monitoring

Smooth two-way audio to hear and speak
Built-in treat dispenser to interact remotely


View full details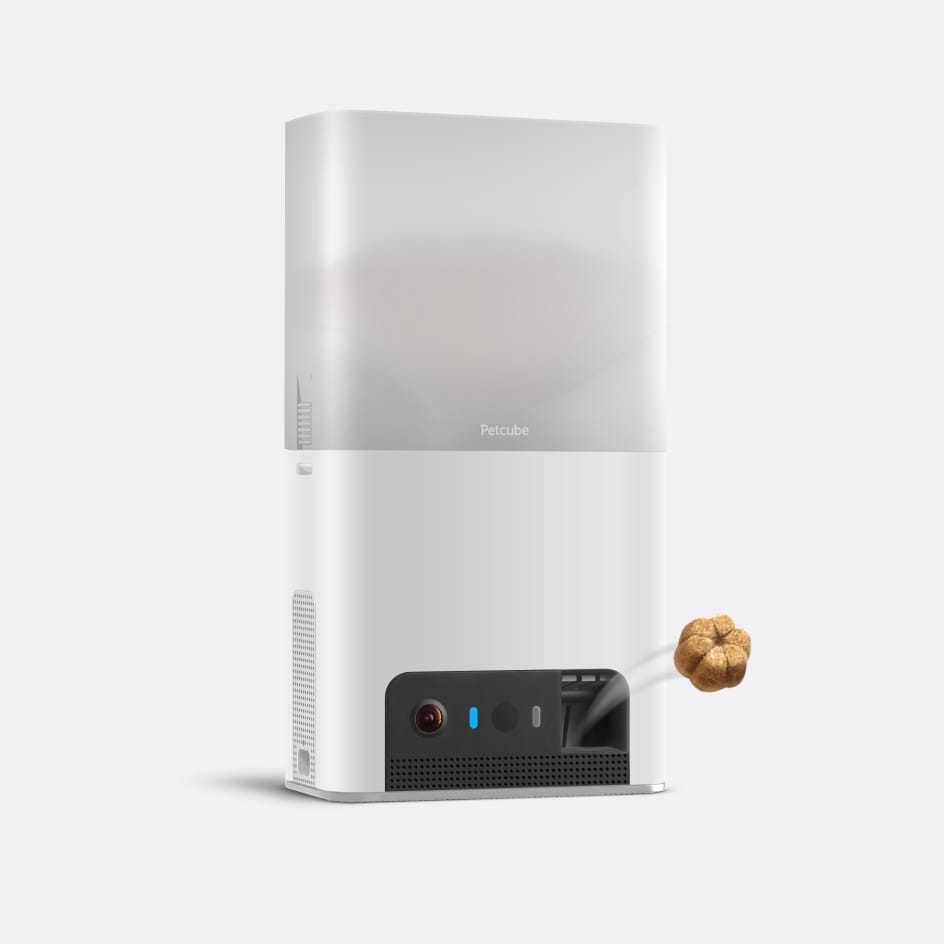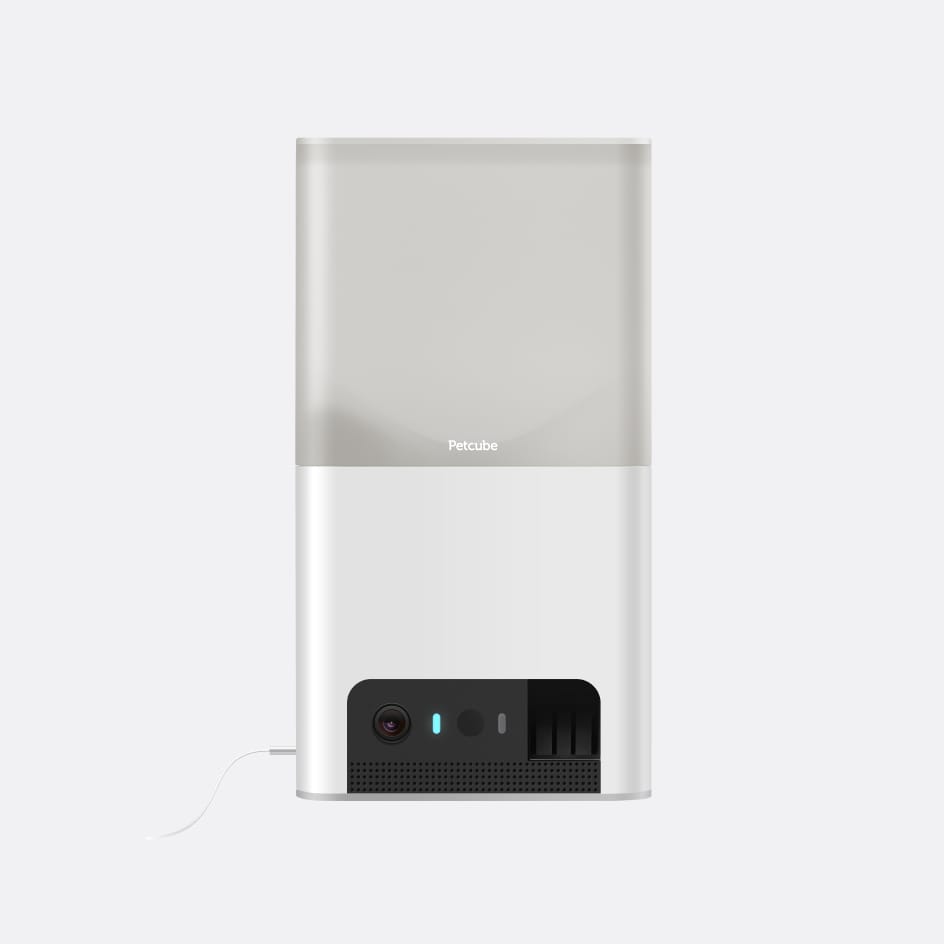 Your All-In-One Pet Monitor: Check on your pet and home anytime anywhere with full HD 1080p live streaming video, 160° wide-angle view, clear 30-feet night vision, and 8x digital zoom. Enjoy high-quality 2-way audio to talk to your pets.
Dimensions
26.9L x 14.5W x 7.6D cm
Treat dispenser
Use crunchy treats with dimensions of 1 inch or less, uniform in size and shape (ideally spherical). Supports a wide selection of treat sizes. 3 orange inserts help control how many treats you fling at once.
Setup and connectivity
Easy setup with iPhone and Android smartphones via the free Petcube app. iOS 11.1 and higher or Android 7.1.2 and higher (supporting 2.4GHz WiFi)
Inside the box
Petcube Bites 2 Lite pet camera, USB cable, Petcube power adapter, Quick Start Guide, mounting kit
Warranty
1-year limited warranty
Camera
1080p HD, 160° wide-angle view, 8x digital zoom, automatic night vision
Treat container
Holds up to 1.5 lbs of treats. Detachable and dishwasher safe (up to 130°F), or you can wash it by hand.
Security
The data transmission is performed via the proven TLS protocol with 128-bit encryption. The firmware distribution is secured via the signed updates. Everything stored on the camera and in the cloud is secured following the best industry practices.
Mounting options
Hang on the wall using the mounting kit that comes in the box, or place on a table or shelf
Broadband Internet connection (2 Mbps upload recommended)

Wi-Fi network

Available power outlet

iPhone (iOS 11.1 or greater)

Android Smartphone (7.1.2 or greater)
Seeing is believing
By Enritz
I'm transitioning back to an in-office job after being home every day with our eleven month old pandemic puppy. To keep an eye on her, we ordered one of the Petcube Bites 2 Lite and one mini Petcube to setup in the rooms pup will have access to while...
Read the full story
Amazing pet camera for checking in on your fur baby while away!
By Michael Klein
The item arrived in great packaging within 1-business day. I bought the original PetCube years ago before recently deciding to upgrade to the new 2021 Petcube Bites 2 Lite, which had some additional features we were interested in.To start, the best...
Read the full story
Those pups are already excited!
By Hugo
Seem like those two are rather excited to see their new toy! Or am I more excited even? This new Petcube as a compact design, it is really a plus compare to the original versions that were bulkier. Now it really fits it the house better. I also reall...
Read the full story
Never miss a moment with Petcube Care
Smart Alerts
Only get alerts that matter. Know when your dog barks, cat meows, or when a pet or human is in the room.
Smart Video Filters
View the most important clips first. Select what videos to show in the timeline and hide the rest.
Automatic Video Recording
Triggered by sound and motion, action is recorded as 30-second clips to the interactive timeline.
Video History
Always know what happened with 24/7 video history. Replay up to 90 days of activity stored securely in the cloud.
Web interface for convenience
Browse video history, set smart filters, and download video clips directly from a browser on a desktop or laptop.
Video Downloads
Save the recorded HD videos to your smartphone to share with friends and family.
Got Questions?
What are some of the features of Petcube Bites 2 Lite?

Petcube Bites 2 Lite features are a treat dispenser, 160º wide-angle view, 1080p HD video, 2-way audio, and 8x digital zoom.

What is the difference between Bites 2 Lite and Bites 2?

Bites 2 Lite has the same functionality as Bites 2. However, it does not support 5 GHz and can only connect to 2.4 GHz. Unlike Bites 2, which is made of aluminium, Bites 2 Lite is lighter because it is made of hard plastic.

What treats work with Bites 2 Lite treat dispenser?

Bites 2 Lite comes with three different inserts to accommodate different treat sizes: Small (under 12 mm or 0.47 in), Medium (between 12-16 mm or 0.47-0.63in), and Large (above 16 mm or 0.63in)