Regular price
$88.00 SGD
Sale price
$68.00 SGD
Unit price
per
Sale
Sold out
Affordable smart HD pet camera with a 24/7 Online Vet
1080p full HD
Smooth two-way audio
Crystal-clear night vision
View full details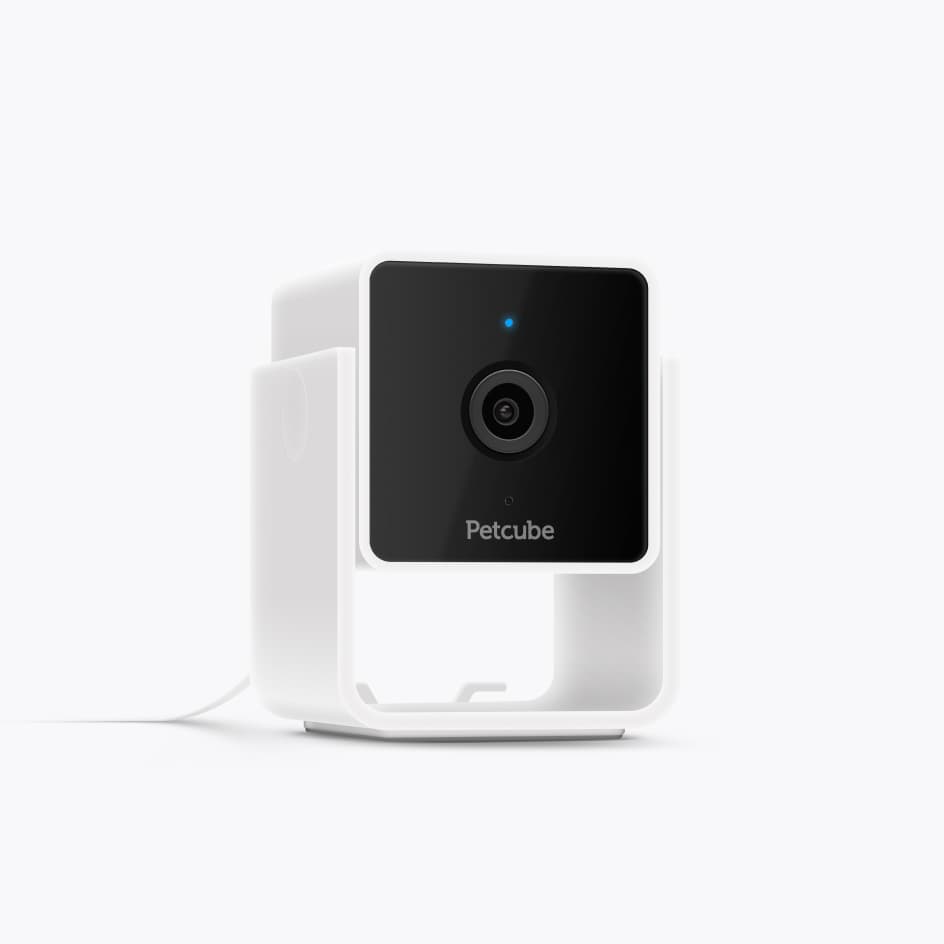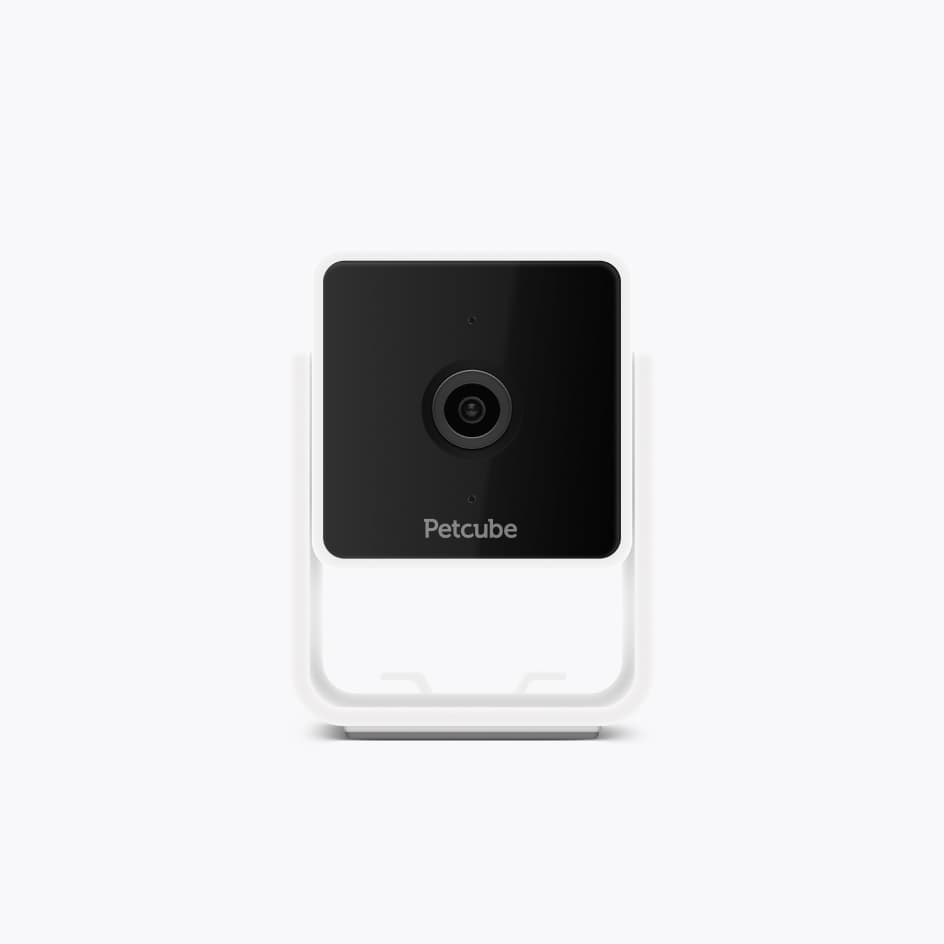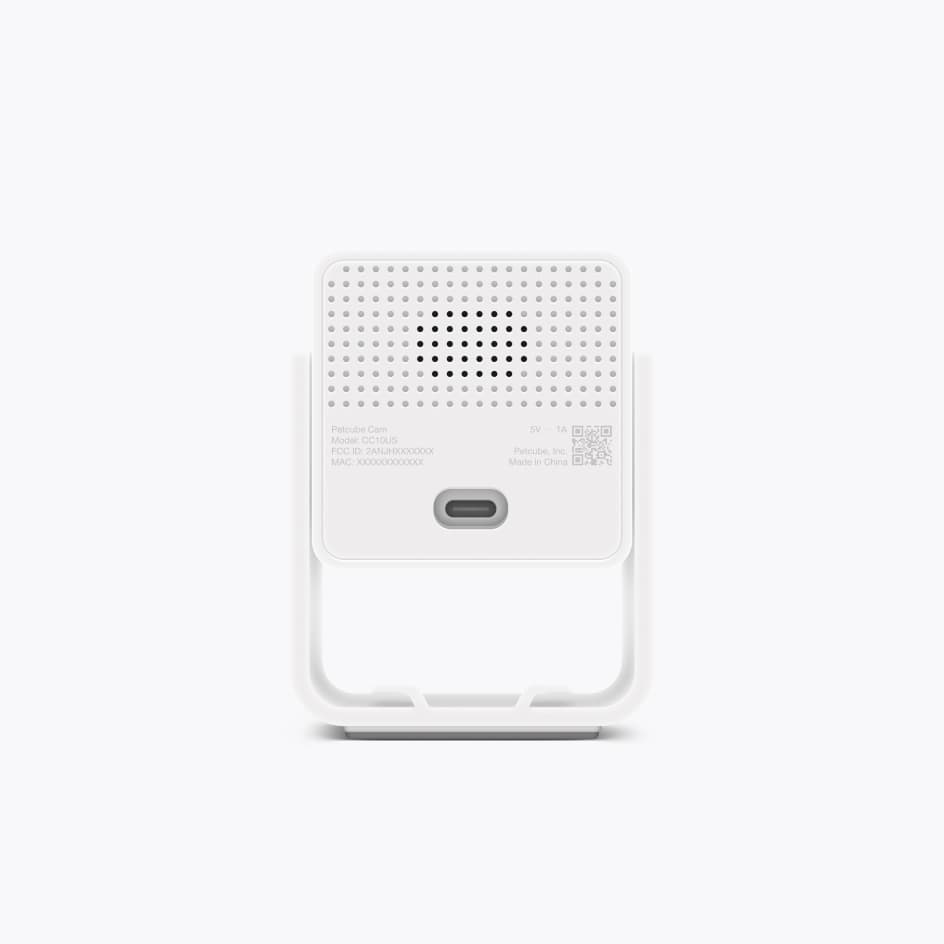 1080p HD video with 30-feet night vision — With Petcube Cam Wi-Fi pet camera, check on your pet and home security anytime with full HD live streaming video, 110° wide-angle view, and clear night vision. See up close with 8x zoom for details.
Dimensions
82L x 61W x 54D mm
Lens
110° wide-angle view
Setup and connectivity
2.4GHz WiFi, iOS 11.1 and higher, Android 7.1.2 and higher
Inside the box
Petcube Cam, 2m USB cable, Petcube power adapter, magnetic foot, 3M tape, Quick start guide
Warranty
1-year limited warranty
Video
1080p HD, 8x digital zoom
Audio
Two-way full-duplex sound
Night vision
Up to 30 ft
Security
The data transmission is performed via the proven TLS protocol with 128-bit encryption. The firmware distribution is secured via the signed updates. Everything stored on the camera and in the cloud is secured following the best industry practices.
Broadband Internet connection (2 Mbps upload recommended)

Wi-Fi network

Available power outlet

iPhone (iOS 11.1 or greater)

Android Smartphone (7.1.2 or greater)
Worth every penny for the peace of mind. If I could give 12 stars I would
By Twin
When we first got our rescue dog he had critical, I mean critical separation anxiety. The one time we tried to leave him alone behind a doggy gate, left a shock matt by the front door of our apartment and went out for just a few short hours ( we had...
Read the full story
Highly recommended if you have anxiety about leaving your pets at home!
By Patricia Nicholson
I love my camera. My signal is great! This calms my anxiety about leaving my two beautiful fur babies at home even for a few hours. I click on the app and I can check on them! I love it! Totally recommend!
Read the full story
So much goodness packed into a little body
By Emily Turcotte
Having owned and used other Petcube products, I am very familiar with how to set them up, etc. This was the easiest set up by far and I liked that there was a voice to walk me through certain steps to the setup.Also, look how cute this thing is?! The...
Read the full story
Never miss a moment with Petcube Care
Smart Alerts
Only get alerts that matter. Know when your dog barks, cat meows, or when a pet or human is in the room.
Smart Video Filters
View the most important clips first. Select what videos to show in the timeline and hide the rest.
Automatic Video Recording
Triggered by sound and motion, action is recorded as 30-second clips to the interactive timeline.
Video History
Always know what happened with 24/7 video history. Replay up to 90 days of activity stored securely in the cloud.
Web interface for convenience
Browse video history, set smart filters, and download video clips directly from a browser on a desktop or laptop.
Video Downloads
Save the recorded HD videos to your smartphone to share with friends and family.
Got Questions?
What are some of the features of Petcube Cam?

Petcube Cam features are 110º wide-angle view, 1080p HD video, and 2-way audio. It also has an 8x digital zoom and a range of Petcube Care perks, such as smart alerts and video downloads.


Does Petcube Cam have a treat dispenser for animals?

Petcube Cam does not include a treat dispenser functionality. If you are looking for a Petcube device with a treat dispenser, consider getting Petcube Bites 2 Lite.


Can I get remote access to Petcube Cam using cell data?

You can access Petcube Cam remotely from your cell data without your smartphone connected to Wi-Fi.